We are a leading group of legal and professional service brands.
Our brands and teams are award-winning. Shakespeare Martineau has won 'employer of the year' in both the 2022 East and West Midland Business Master Awards as well as Stratford Herald Business and Tourism Awards as well as 'best covid response' in both the People in Law awards 2022 and UK Business and Innovation awards 2021. Ampa's HR team was crowned winners in the People in Law Awards.
Ampa has been listed in Best Companies 2022 as one of the top 100 best large companies to work for in the UK. It also ranked as a top 25 law firm, top 75 East Midlands company, top 75 West Midlands company, and top 50 large London company to work for.  We are B-corporation accreditation and have made several pledges to improve diversity across our brands and reduce our impact on the environment.
Ampa isn't a client-facing brand and does not sell services; its purpose is to provide the infrastructure and backing that enables the growth of each brand within the group, with bigger buying power and access to expertise, as well as shared values and culture. 
Our values guide us and reflect who we are

.
Our values are at the core of everything we do and are the 'golden threads' running through every brand that is part of Ampa. In it together, in it for the long term.
Everyone shares the same values and lives by the same Culture Code. It guides the way we work, behave, and hold each other to account. And shows up in everything we do.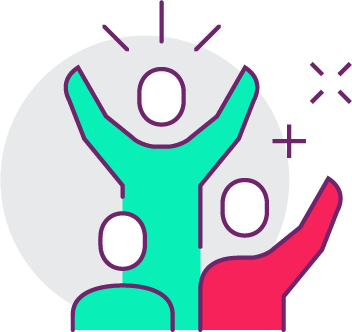 We are open minded and confident in ourselves while always valuing diverse perspectives.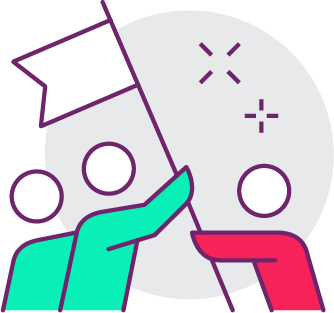 Sharing knowledge, and working together as a team, we bring our best to every client.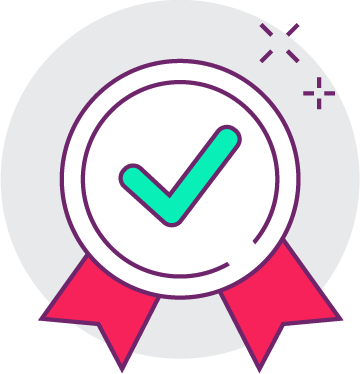 We do the right thing, not the easy thing, integrity is everything for us, our words and actions match.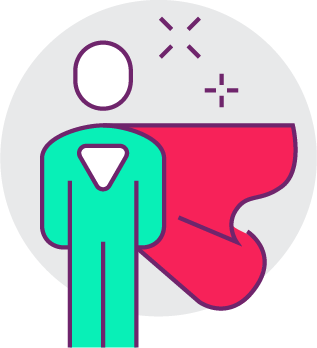 We love exploring ideas, pushing boundaries, driving change for the benefit of all.
What is 'House of Brands'?

.
'House of Brands' describes Ampa's sustainable growth strategy and the fact that we are a group of legal and professional services brands that are in it together, and in it for the long term.  
You can view our current portfolio of brands here.  
How does it work? Do you 'buy-out' companies?

.
No. We are not looking to purchase or acquire brands. We are looking for true mergers.  
As part of the merger there would be an equity swap, where senior individuals (usually existing partners or C-Suite) will become members of Ampa at group level. 
What's a member of Ampa?

.
A member of Ampa holds an equity stake in the whole group and is remunerated through profit share (similar to a traditional partner in a law firm). We call our partners 'members' because not all are legal experts - some are town planners, accountants or cyber security experts! 
So, do brands joining Ampa always keep their name?

.
The decision whether to trade as a separate brand or for a brand to merge into an existing Ampa brand is driven by the market, clients and where we will get the best opportunities for growth.  
In the case of GL Law, for example, its members voted to join and trade under the brand Shakespeare Martineau as it was agreed that the brand would resonate well in the Bristol area and bring something new to that market.  
Whereas because of Mayo Wynne Baxter's extensive reach in a new region to the group, it was decided it would maintain its name and expand its footprint.  
CSS Assure maintained its brand too – because it had a unique service offering and national client portfolio.  
What is the benefit of the House of Brands?

.
By holding equity at group level we are more resilient to any changes, or fluctuations in the market. For example, if one brand or service line is hit particularly badly due to economic climate, we are able to protect jobs by redeploying people to areas where business is flourishing (which could even be across brands) – similarly if a brand does exceptionally well, we all share in this success.  
When we merge, our professional teams (some firms call them business services or support staff) join forces too; maintaining their specialisms and brand alignment. Bringing together our non-legal functions across the group provides people with greater opportunities for career development, as well as collaboration and provides smaller brands with greater support across disciplines such as People (HR), IT, finance and marketing.
Culture comes first – and we are keen to hear from teams and businesses that share our values and ethos. We must all be aligned on wanting to do business for good and for the long term.  
Read more about working with us as a partner, a brand, or building your own career.
As well as brands, we're also looking for teams to join our existing brands as well as talented lateral hires. If you are interested in exploring further, please contact chief marketing and people officer Ben Buckton. 
Our Responsible Business Ambitions & Pledges

.
We are committed to driving positive change in our communities, minimising our impact on the environment, and ensuring an inclusive, diverse and supportive culture for our people.
Our 30 ambitions challenge us to continually improve while being open and transparent about our progress.
Our ambitions will be measured from July 2021 to the end of 2022; they will be updated and communicated to all our people on a quarterly basis (including Group Board).