Our last group update was six months into lockdown and tighter restrictions were being reintroduced.
Now, following the vaccine rollout and restrictions lifting, we're on the cusp of the new abnormal.
This last year has shown just what we can achieve when we work together, when we are kinder, when we are brave and ambitious, when we are empowered, when we represent neurodiversity in decision-making and when we trust each other to do the right thing.
We previously stated that we were viewing 2020 as a unique opportunity for a permanent change in our thinking, behaviours, words and actions and we were accelerating our change programme. Pledges that we have turned into reality.
Our clients remain at the heart of everything we do.
Last financial year we began working with almost 4,400 new clients and supported more than 150,000 new matters for businesses, professionals and their families.
Earlier this year we had a record quarter in our corporate team, supporting £4 billion –worth of deals. Shakespeare Martineau achieved an NPS score of +73 (excellent) as well as the Gold Trusted Service award from Feefo and our consumer champion brand Lime Solicitors achieved Feefo's Platinum Trusted Service award, all just a few examples of our service to clients.
To support fast growth companies and entrepreneurs we've also launched our 360+ platform that provides quick, simplified and accessible solutions for employment law including guides, policies and step-by-step templates. The next phase of the portal will include policies and templates beyond employment, from commercial to corporate and intellectual property.
We've been supporting the wider business community with more than 110 free online webinars and thought provoking SHMA Talks, attended by thousands of people, as well as more than 350 blogs, articles and downloadable guides to help businesses, professionals and their families navigate this last year and beyond.
We've developed eight new bespoke additional products and propositions for life and business as well as ranking in more than 50 areas of law in the Legal 500, including four partners in the Hall of Fame, and 22 listed as leading individuals, next generation partners and rising stars.
£4 Billion worth of deals

.
350 Blogs, Articles & Guides

.
110 Free Online Webinars

.
While some partners have left the membership through retirement or on to pastures new, our culture and spotlight on our purpose and ambitions has acted as a beacon to so many new talented individuals: this last year we have grown more than 910 people, we've entered new locations including Glasgow and Lincoln, created more than 47 new roles and welcomed 20 lateral partner hires.
To support our long-term growth plans, some tough, but necessary, decisions had to be made, which included a small number of redundancies, accounting for 2.2% of our people across our fee earning and business operations teams. These redundancies were not a result of the pandemic, but aligned with our long-term growth plan. We remain fully transparent in these outcomes and have signed up to the fair redundancy pledge.
We also made the decision to use the Job Retention Scheme in 2020. When the first lockdown struck our trading was impacted by 23% to the end of the first quarter, so to avoid pay reductions and to protect jobs from being lost as a result of the pandemic we used the government's furlough scheme, but only while it was necessary. As soon we could see matters opened and time on the clock were returning to close to pre-pandemic levels we brought people back; by September 2020 everyone had returned from furlough.
This last year we've seen 39 of our people promoted across both fee earners and central teams, and we're pleased to report that 60% of these promotions were women and almost a third were from ethnic groups.
While we haven't made firm-wide salary cuts at any point, salary reviews and exceptional performance awards were put on hold last year due to uncertainty during the pandemic but have both been reinstated this year. On top, we offered everyone in the business a thank you bonus, a one-off well-being bank holiday in July 2021 and allocated funds for teams to connect, collaborate and socialise.
So far in 2021, we've trained an additional 15 mental health first aiders – bringing our total number of active mental health first aiders to 31 across the firm.
In response to feedback from our people, we have also enhanced our existing flexible working culture, to 'empowered work', a set of principles – not rules or policies - that empower people to take ownership and accountability of their own diaries and encourages a true work-life balance.
At the start of the last financial year usual patterns of customer behaviour and interaction, forecasting and planning and working practices were in a state of flux.
But despite lockdown, uncertainty and unpredictability around us, our teams and members pulled together, we invested heavily in IT equipment and technology, quickly transitioning to remote working in the space of just two weeks; keeping our people and their loved ones safe, while also maintaining high standards of work for our clients.
During the first quarter, work levels dropped as clients fought to deal with the consequences of lockdown and fear of the unknown, cash collection was severely impacted. Apart from the use of furlough to protect jobs, we chose not to defer tax payments or take government loans, instead, our ordinary members (those with the highest stake in the business) slowed down their distributions to keep cash within the business as a prudent measure.
From summer 2020 customer confidence started to return and by the end of quarter three our business was back to growth, with quarter four our strongest quarter in the history of the firm. This year our first quarter is up 23% on last year, broadly even with the previous year, indicating we are firmly back to growth.
Following on from our 'house of brands' strategy announcement, this year we revealed the name of our new legal and professional services group holding LLP: Ampa.
Ampa is the umbrella company for our existing brands Shakespeare Martineau, Lime Solicitors, Marrons Planning and Corclaim, which all maintain their market proposition, legal entity and management structure.
The immediate priority for our group is to grow the current brands as well as welcoming new entities under the group holding LLP, across both legal and complementary professional services. Our recent acquisition of a specialist team that joined Lime Solicitors in London is a great example of how this is working already.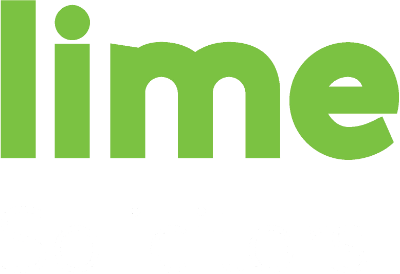 We continue to work on our gender pay gap and ethnicity pay gap. This year we saw a slight improvement in both. That said, we are conscious that the data is just a snapshot in time, and does not take into account the personal choices made by people in the teams, including opting not to disclose their ethnicity, or choosing lower paid roles.
We are committed however, to ensuring that all people have equitable opportunity to develop their careers and move into higher paid roles, if this is right for them or indeed provide the flexibility for men to take on roles traditionally undertaken by women so that they have the opportunity to share parental and other responsibilities. We continue to encourage diversity through our actions, commitments, pledges and processes; from our new empowered work principles and More In Common culture, to unconscious bias and increased mental health support.
As a group we also have big ambitions to rocket fuel our responsible business agenda; we've appointed 40 internal responsible business champions who will drive our programme forward across the community, people and environment, including volunteering, fundraising and our pledge to become net zero by 2025. We've also started our journey towards becoming a Certified B Corporation.
As part of our responsible business agenda, we'll be supporting our communities even more with increased volunteering and fundraising, with more detail about these commitments to be released soon.
For the fifth year running, we supported the Ingenuity programme, to drive purpose-led start-ups and we continue to run early years work experience programmes virtually, reaching more young people.
A huge thank you to everyone who played a part in our growth journey this year; our people, our members, our clients and our communities.
We are on track to reach our goal of becoming one of the most admired top 30 legal and professional service groups by 2025 and are still committed to following the two key principles we announced at the start of the pandemic: remaining in it together and in it for the long term.
Sarah Walker-Smith is the CEO of Shakespeare Martineau. She is the first female, non-lawyer CEO in the legal top 50.